#16 – Dumbo octopus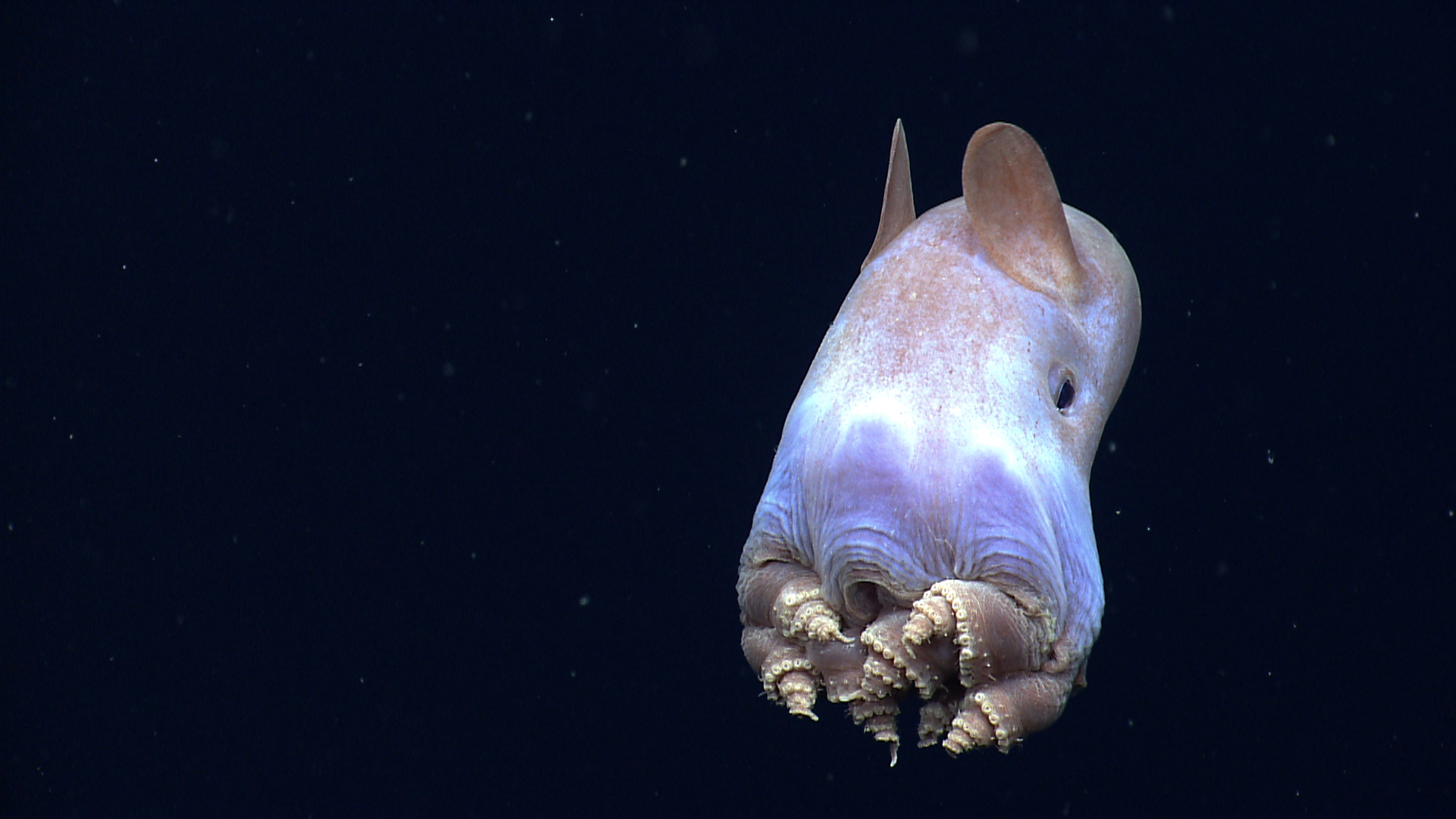 It is given the name 'Dumbo octopus' because of its large ear-like fins that protrude out of its head, much like the large ears of Disney's favorite elephant, Dumbo.
It belongs to the Grimpoteuthis genus and this creature lives in the deep ocean, sometimes even reaching 23,000 feet (7,000 meters) below sea level. Generally they can be found as deep as 9,800 to 13,100 feet or 3,000 to 4,000 meters deep.
These creatures can come in a variety of colors like orange, blue, red, but they can also be purple in some instances. They grow on average to a size of 7.9 to 12 inches (20-30 centimeters) in length, but they also have the distinction of having very large eyes. The average width of their eyes are 12 millimeters wide.