#24 – Age of Empires – 1997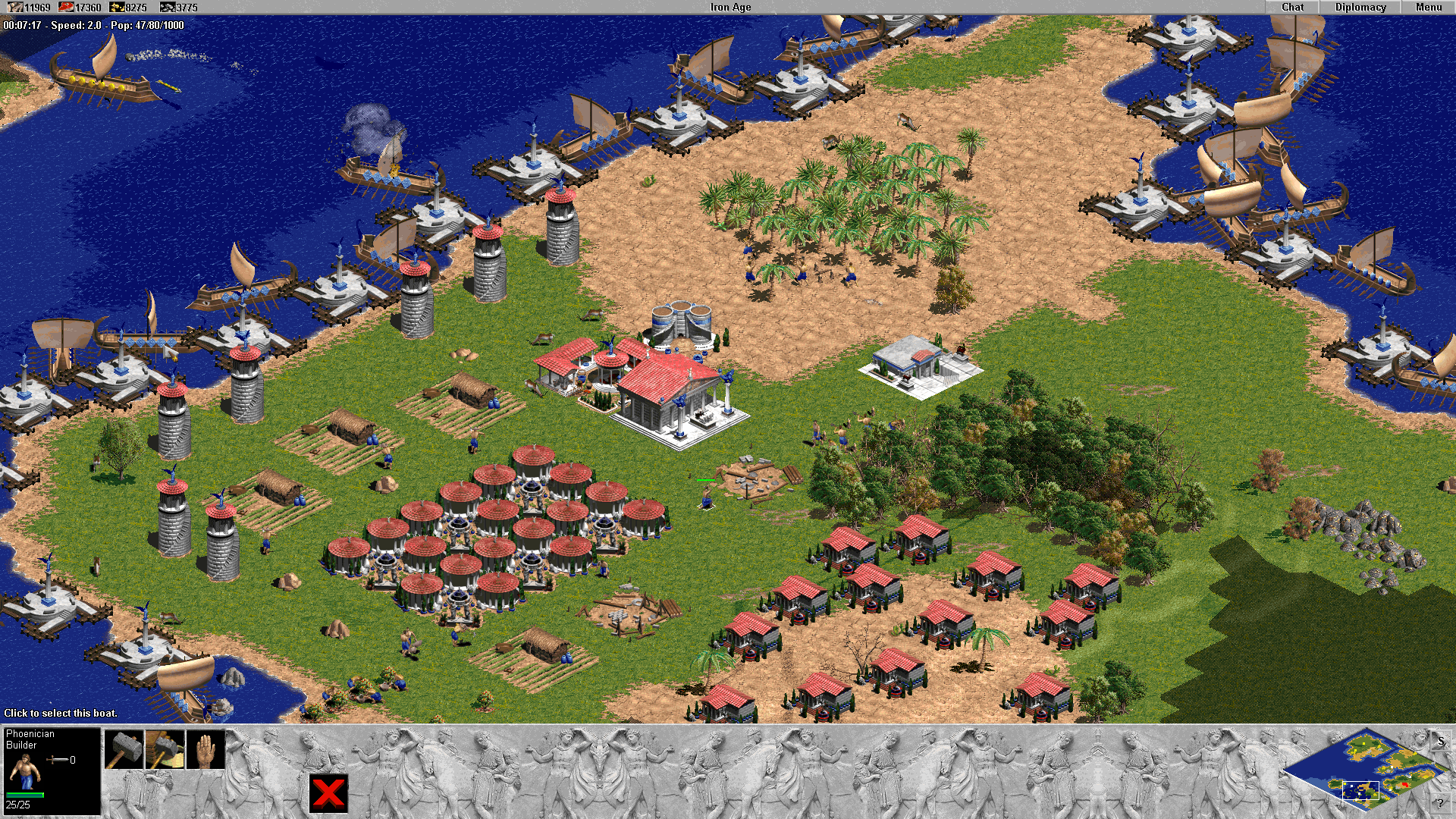 This game is the first installment of the legendary Age of Empires game series. To this day over 10 Age of Empires games have been released. But the initial game in this game series – Age of Empires is still the best game out of other games from the series.
This game falls under the historic real-time strategy category. The game was developed by the popular Ensemble Studios and was published by Microsoft.
In this game, you act as the ruler of an ancient civilization by guiding your people through the Stone, Tool, Bronze, and Iron Age, to build a sustaining empire, built to last against other nearby civilizations.