#24 – Le Grand Bleu – $90 Million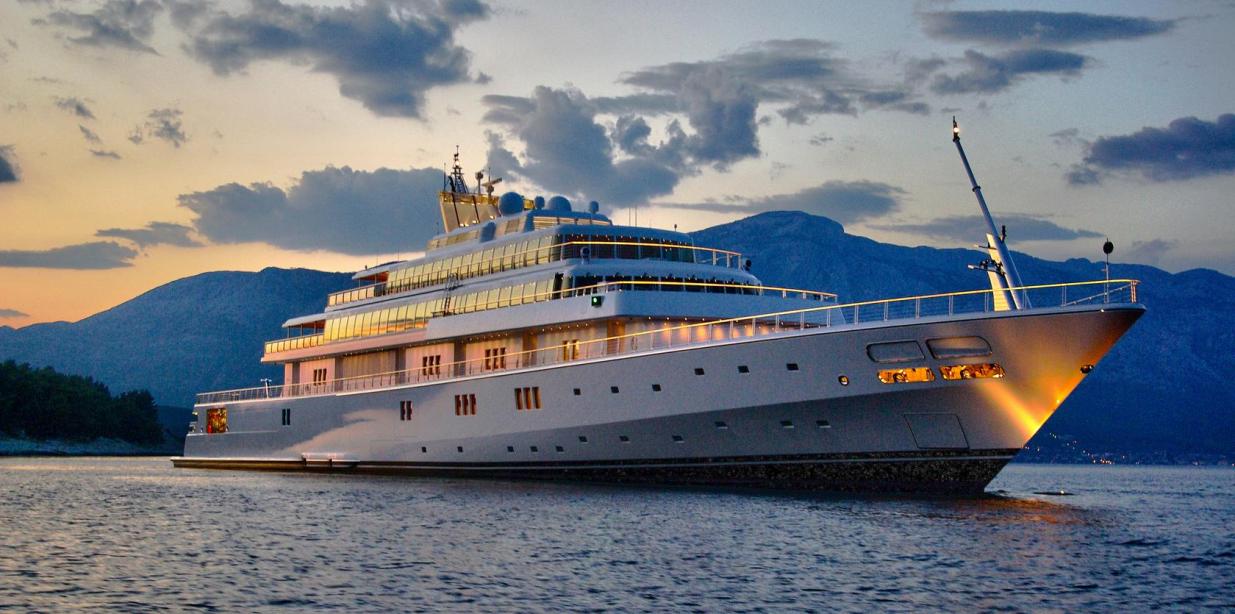 Almost twice the cost of the 'cheapest' yacht, this is just one of the many yachts owned by the Russian billionaire and oligarch Roman Abramovich. This yacht is one of the largest yachts in the world with its length of 371 feet. It was launched in 2000 and was built by Kusch Yachts.
Le Grand Bleu was previously owned by American businessman, John McCaw, Jr., but he later sold it to his friend Roman Abramovich.